GO- Pokemon Card Charizard No. 006 Holo Rare Base SET Old Back Japanese F/S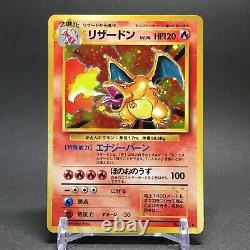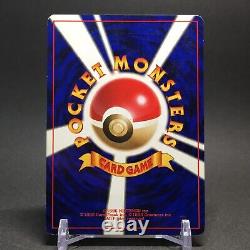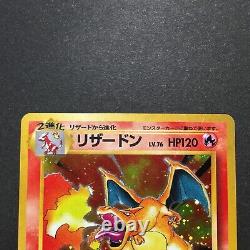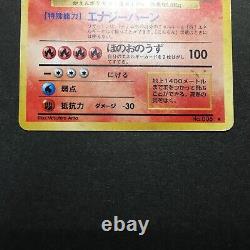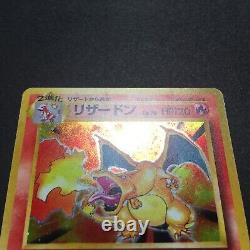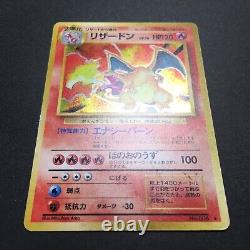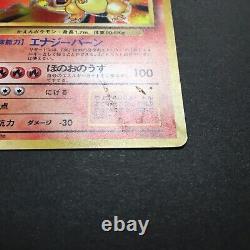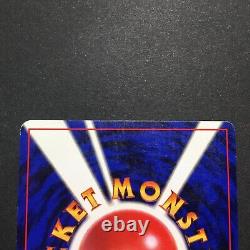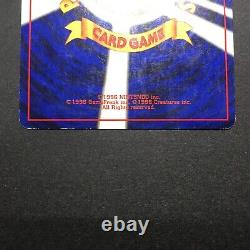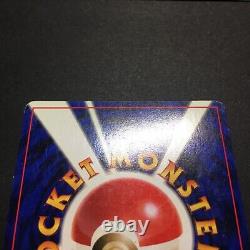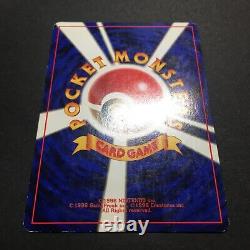 Thank you for taking a look at the product details and for your continued patronage. MINT > Near Mint> EX-NM > Excellent > VG-EX > Very Good > GO-VG > Good > PLAYED.
Mint(M): There are no visible scratches and the card is not bent. Near Mint(NM): a few white point of edge or (and) scratch. Excellent(EX): some a little edge damage or (and) some scratch or (and) bit bend. Good(GO): some damage or (and) scratch or (and) little bend.
Played(PL): For play only. There are many noticeable scratches. There are 3 or more scratches and peeling. Or the card is bent violently. Except for unopened packs and boxes, all the items I have exhibited are taken one by one. Some photos may look the same, but if you look closely, you can see that they are different. Product conditions are thoroughly inspected one by one and graded. Since it is different from the appraisal standard such as PSA, even if my product condition is Excellent, it may be judged as Near Mint by PSA appraisal.
Especially the old back card is more than 20 years old, so unless it is a card in almost perfect condition, it will not be graded higher than Near Mint. We sincerely hope that you will have a great deal. Pokemon Card / 25th Anniversary / Japanese / Sword & Shield / Sun & Moon / Sealed / Unopened / Pack / Box / Old Back / Vintage / No Mark / Topsun / Carddass / 1996/1997/1998/1999 / e Series / VS Series / Web Series / Delta / Charizard Glurak Dracaufeu / Venusaur Bisaflor Florizarre / Blastoise Turtok Tortank / Pikachu / Raichu / Vulpix / Ninetales / Arcanine Arkani Arcanin / Abra / Kadabra / Alakazam / Machamp / Gengar Gengar Ectoplasma / Magikarp / Gyarados Garados Leviator / Lapras / Ditto / Eevee Evoli Evoli / Vaporeon / Jolteon / Flareon / Snorlax Relaxo Ronflex / Articuno / Zapdos / Moltres / Dragonite Dragoran Dracolosse / Mewtwo / Mew / Typhlosion / Espeon / Kingdra / Raikou / Entei / Suicune / Tyranitar Despotar Tyranocif / Lugia / Ho-Oh / Celebi. The Pokemon Trading Card Game, Pokémon TCG, is a collectible card game, based on Nintendo's Pokémon franchise of video games and anime. In 2017, it had an 82% share of Europe's strategic card game market.
Please pay within 3 days. Some cards, such as Carddass, may not be packed in the top loader. It usually arrives within 2-4 weeks, but in some cases it may take up to 2 months for your item to arrive due to. We apologize for any inconvenience this may cause to our customers, and ask for your understanding and cooperation.
Please be assured that we will support you until the product arrives. International Buyers - Please Note.