Charizard + Pikachu & more pokemon cards, Graded PSA 10, CGC BGS Ultra rare vmax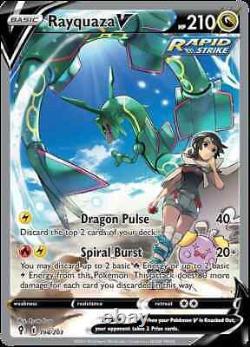 All cards are pack fresh unless stated so. THIS LISTING HAS NOT BEEN CREATED TO BE MISLEADING, 100% CLARITY IS PROVIDED BELOW. NOT ALL CARDS ON THIS LISTING ARE GRADED CARDS. This listing has the following.
Charizard Gift box: Comes with 1 Charizard card + 5 Sealed packs! ALL GRADED CARDS START WITH THEIR GRADE AT THE BEGINING OF EACH OPTION.
Beckett Graded cards = BGS. EXAMPLE = PSA 10 Charizard V = A PSA 10 Graded Charizard V. (PHOTO WILL ALSO SHOW GRADED CARD).
Example = Charizard V = Ungraded Charizard V. CGC 9 Charizard Vmax = Graded CGC 9. Pikachu Full art = Ungraded card. PSA 10 Pikachu Full Art = Graded PSA 10.
Umbreon Vmax, Pikachu Vmax, Eevee Heroes, Vmax Climax. This listing also contains: Cosmic Eclipse Trainer gallery cards & Brilliant Stars Trainer gallery cards, Also Vmax Climax trainer Gallery cards. This listing also contains Eevee and Eeveelutions cards such as Vaporeon, Sylveon, Jolteon, Flareon, Umbreon and Leafeon.