Rare 1st Edition Collection Of Pokemon Jungle Cards -at Least 67% Off-wow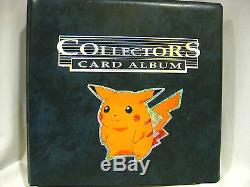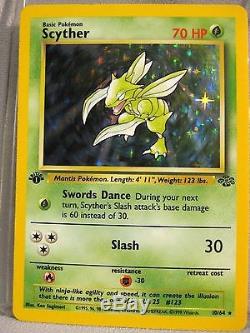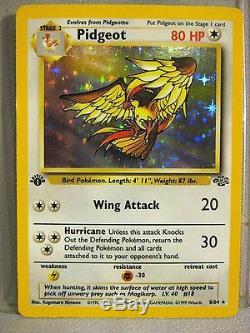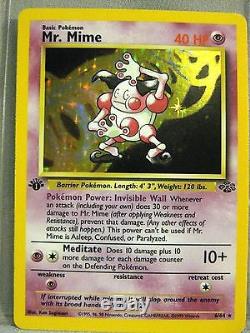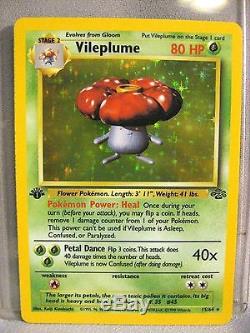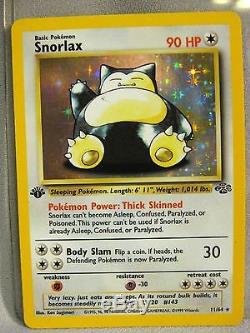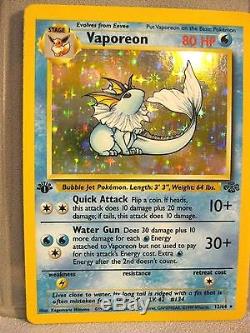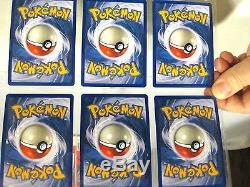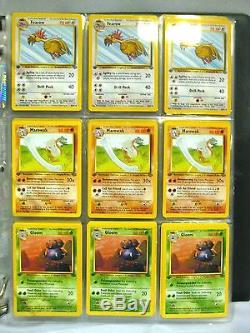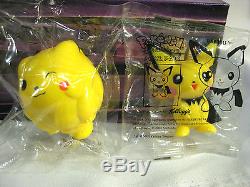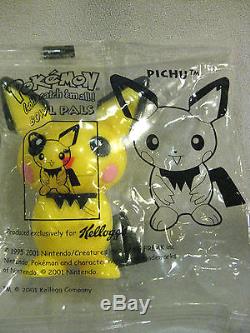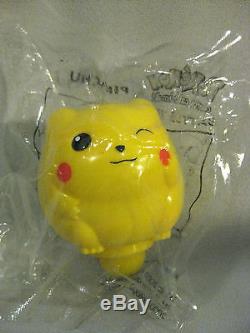 PLEASE READ--ALL THE INFORMATION HERE BEFORE EMAILING ME WITH ANY QUESTIONS- ITS TAKEN ME OVER 2 HOURS PLUS TO RE DO THIS ADD ---AND THERE'S ALOT OF INFO HERE. AS OF 7-1-17 IVE UPDATED THE PICTURED ON MOST OF THEM YOU CAN NOW SEE A MUCH LARGER CLEARER IMAGE OF THE FOIL RARES AND VERY CLEARLY NOW SEE THE FIRST EDITION MARKS ON THE CARDS AND A 6 SHOT OF WHAT ALL BACKS LOOK LIKE..
THE BACKS ON ALL CARDS ARE THE SAME. ALMOST ANY POSSIBLE QUESTIONS YOU MIGHT HAVE IS AND SHOULD BE LISTED HERE IN THE ADD JUST READ IT ALL --I KNOW ITS ALOT TO READ FOLKS BUT THATS WHY I DID THIS. FOR SALE RARE FIRST EDITION COLLECTION OF POKE MON JUNGLE CARDS.. AS OF 4-16-17- I HAVE UPDATED THE LISTING AND PRICE AGAIN THE FOIL CARDS HAVE NOT CHANGED MUCH IN PRICE SINCE 5-16-14 LAST TIME I UPDATED THEM--THE NON FOIL RARES -SOME HAVE GONE UP SOME HAVE GONE DOWN THE MAJORATY OF THE OTHER REMAIN UNCHANGED.
PLEASE NOTE- ALL PRICES YOU SEE HERE ARE WHAT --WHAT-- POKEORDER. COM--- HAS FOR ALL OF THERE CARDS AT ----BEFORE--- THE DISCOUNTS THEY GIVE ARE GIVEN--REMEMBER THAT PLEASE : IF YOU DONT BELEVE ME. PLEASE GO THERE YOUR SELF AND SPEND AND HOUR PLUS LIKE I JUST DID --DOING THE MATH YOUL SEE IM RIGHT. PLEASE REMEMBER THE PRICE HERE IS FAIR..
NOT A SET SO ADD UP ALL THE CARDS I HAVE HERE TOTAL AND YOULL SEE THIS A REALY GOOD DEAL FOR MAKING SETS. PLEASE REMEMBER THIS BEFORE SENDING ME ANY EMAILS. PLEASE NOTE THE PRICES HERE ARE FOR UNLIMITED EDTION AND NOT FOR THE RARE FIRST PRINTING EDITIONS OF THESE CARDS..
BASED ON THE INFORMATIONS IVE GOTTEN. 1ST EDTIONS ABOUT 20-30 PERCENT HIGHER ON AVERAGE DEPEDNING ON SITE OR WHERE YOU GO OR SHOP AT. I HAVE NOT ADDED THE 20 -30 PERCENT DIFFRENCE IN PRICE TO MAKE THIS A MORE ATRACTIVE VALUE AND DEAL HERE.
THE FOLLOWING IS LISTING OF THE RARE. LIST OF THE NON FOIL RARES FIRST ED... 5.00..2 VILE PLUMES. 157.00-DOLLARS - NOTE--A FEW CARDS HERE WENT DOWN A FEW WENT UP - PRICE HAS BEEN AJUSTED ACCORDLY.
ALL COMMONS--1.40 DOLLARS EACH... FOR UNLIMITED EDTION THESE ARE FIRST EDTION SO TOTAL -WOULD BE 841.00 =20%-----911.00 --=30%--VALUE. EVEN IF MY PRICES FOR ANY REASON WHAT SOEVER WHERE OFF BYE SAY 50 % ITS STILL BE LEAST 485.00-- DOLLAR VALUE AND HALF OF THAT WOULD BE 242.00 DOALLRS -- AND MY TOTALS ARE NOT OFF BYE THAT MUCH..
ITS LIKE YOUR JUST PAYING FOR THE COMMON CARDS AND GETTING REST FOR FREE REALLY! ID SAY THIS BETTER DEAL FOR A DEALER STORE OWNER OR. OR A SITE THAT SELLS POKE-MON CARDS.. OR THAT SELLS LOOSE CARDS FOR FOLKS COMPLETEING SETS REPLACEING DAMAGED CARDS..
OR WHO EVER JUST LIKE'S POKE-MON. ITS POSSBLE I MIGHT OF MISCOUNTED ON THE COMMONS AND UNCOMMONS ITS NOT DELIBERATE.. THERES ALOT OF CARDS HERE. BUT WITH PRICE IM OFFERING A FEW CARDS IS MINOR IF IM OFF ON MY COUNT. ALL PRICES ARE BASED OFF OF PRICES FORM ----POKEORDER.
--SO IM NOT JUST MAKING THIS UP. MY PRICES GET RE-AJUSTED 1 TIME PER YEAR AS ITS ALOT OF WORK TO GO THROUGH BUT WITH THE MASSIVE DISCOUNT IM GIVING ON THESE LOTS..
EVEN IF IM OFF A BIT YOUR STILL SAVING A TON. ALL ITEMS MUST BE PAID FOR IN 1-4 DAYS PLEASE THANKS. The item "RARE 1ST EDITION COLLECTION OF POKEMON JUNGLE CARDS -AT LEAST 67% OFF-WOW" is in sale since Wednesday, July 01, 2015. This item is in the category "Toys & Hobbies\Collectible Card Games\Pokémon Trading Card Game\Pokémon Mixed Card Lots". The seller is "deathsdoor999" and is located in Plainview, New York. This item can be shipped worldwide.
Card Condition: Near Mint or better
Lot Size: 300 APR.

Language: English
Set: Jungle
Features: First Edition